The United Nations Economic and Social Commission for Asia and the Pacific forecast 6.2 percent growth and 6.2 percent inflation for Myanmar in 2012.The economic growth of Myanmar rose from 5.3 percent in 2010 to 5.5 percent in 2011 and is projected to rise to 6.2 percent in 2012.
The UNESCAP attributed the economic growth of Myanmar to the increased investment in oil and gas, other energy and mining sectors, 26 percent increase in the tourist arrival in 2011, economic reforms and the enactment of the special economic zones law in January 2011.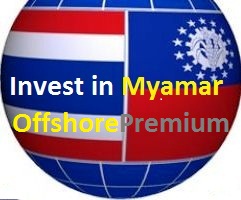 Up to 31 March 2011, a total of 467 companies invested 40,699.348 million in Myanmar. These companies include those established under the foreign investment law enacted in 1988. Under the law, foreign firms are permitted to invest 35 percent of the venture capital in joint ventures with private entrepreneurs, cooperatives or state-owned business enterprises.
The special economic zone law enacted in January 2011 offers tax holiday for the first five-year term, 50 percent tax reduction for the second and third five-year terms and exemption of import duties on raw materials, machinery and tools imported for export processing zones.
Myanmar is implementing three SEZ projects including Dawei Special Economic Zone, Thilawa Special Economic Zone and Kyaukphyu Special Economic Zone.
Do not hesitate to contact us for more information about doing business in Myanmar at [email protected] or through our contact form