What is the status of economical sanctions that were taken by the US and the EU against this country now that Myanmar is moving towards more freedom.
The EU's has recently suspended its  economical sanctions  towards Myanmar which move will allow all economic and related activities between the EU and Myanmar, except arms sales, to resume, meaning that many European firms that were in the past doing business with Myanmar will be able to return to do business there and that hopefully new companies will invest  there.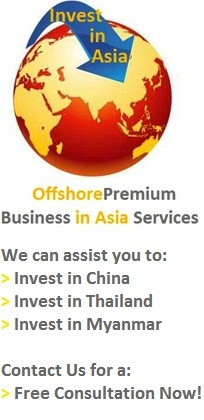 In Asia, China, Vietnam and Thailand will be among the bigger asian investors whether the sanctions of the EU and the US are finally completely removed or not.
Do not hesitate to contact us for more information on investing into Myanmar
As to the US they have also removed some financial restrictions on Myanmar, and Americans are now free to make financial transactions in the country for projects that "meet basic human needs" or promote democracy.
Of course the EU and the US decision are conditional upon the sustainability of reforms promised by the regime, and there will be a review after six months (for the EU as the suspension is for a year only.