For those looking to invest in Thailand in the hotel business we have one of the best affair for sale in Pattaya Thailand. Do not hesitate to contact me if you need more information at [email protected]
Hotel for Sale Factsheet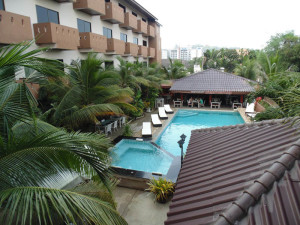 This hotel is the best deal I have seen so far especially if you compare features and prices with the second hotel for sale which details are below
Note that the price will include:
The land on which the hotel is built (freehold)
The hotel building (freehold) constructed superficies around 2500 SQM
The business activity
The hotel is located near Pratamnak beach in South Pattaya. It is a 2 minutes' drive from the beach and a 5 minutes' drive from downtown Pattaya (The hotel has minibus service and motorbike rental).
The hotel has nice swimming pool 13 x 7 meter, Jacuzzi, and massage services are also available.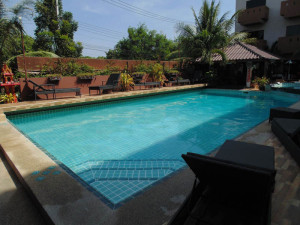 There is also a poolside bar and restaurants
Each room at the Resort comes with satellite TV, a stereo system, a fridge, air condition, free internet, bathroom with hot water and large 2×2 meter bed. In total the hotel has 48 rooms divided as follows
8 garden studios (deluxe bungalow) of 30 sqm each
32 studios (standard room) of 30 sqm each
5 suites with 1 bed 1 living of 60 sqm each
2 duplex (1 bed, 1 living) of sqm each
Super suite (2 bed, 1 living, 1terrasse) of 120sqm
The price for this hotel is 74,000,000 THB all included (around 1990,000 Euros or 2,100,000 USD)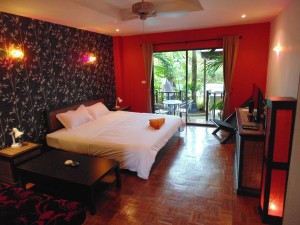 The price is actually quite good especially if you compare with a second hotel for sale as well in Pattaya which has 22 rooms only no swimming pool and is selling at 69 Million THB
Do not hesitate to contact me if you need more information at [email protected]